Edited by:
Sean Coeckelenbergh, Université Libre de Bruxelles, Belgium
Ashraf Dahaba, Suez Canal University, Egypt
Anesthesia depth assessment remains a fundamental topic in perioperative medicine. Despite a plethora of clinical signs and available tools, monitoring the hypnotic and antinociceptive components of anesthesia poses particular difficulties. Neuromuscular blockade monitoring, often done with train-of-four count and ratio, remains fundamental to good clinical practice and also has its challenges.
Monitoring the hypnotic component of anesthesia has greatly evolved over the past three decades. Processed electroencephalograms (EEG) are available but the algorithms they use have been validated in adult populations within limited anesthetic conditions. Consequently, two challenges exist regarding the processed EEG:
1. Extremes in age can affect the EEG during general anesthesia. The growing elderly population is principally affected by this limitation as they are often at risk of postoperative cognitive adverse events;
2. The use of multimodal anesthesia utilizes different anesthetic agents that have variable impact on the EEG. Their use can therefore cause the processed EEG value to display aberrant information.
However, several monitors now display the spectrogram, which may be part of the solution to these challenges. This three dimensional display of the EEG breaks down its signal by wave frequency, intensity, and time. This tool may be useful to identify both elderly patients with a "vulnerable brain" phenotype and individual components of multimodal anesthesia.
Over the past decade, several new tools have also shown potential in assessing the antinociception component. The majority of the available monitors focuses on assessing the sympathetic response to a noxious stimulus and consequently offers an elegant, but surrogate, measure of nociception. Although several goal-directed approaches coupled with these monitors have shown promise, there remains a need to clarify the impact of guiding antinociception with these tools on patient outcome.
In order to recognize the significant advancements in anesthesia depth assessment, we have decided to launch a BMC Anesthesiology collection that focuses on the potential tools and associated therapies.
We invite submissions from all aspects of this developing field including, but not limited to:
-Clinical outcomes (e.g., impact on postoperative delirium or intraoperative hemodynamics)
-The use of the spectrogram to guide anesthesia depth
-Identification of high risk populations that can benefit from anesthetic depth monitoring (e.g., "vulnerable brain")
-Potential applications and impact of nociception monitoring
-Simulation, skills, and training on optimizing anesthetic depth
-State-of-the-art reviews on monitoring each component
The collection is now closed for submissions. The submission deadline has been 31st January 2023.
Please submit directly to BMC Anesthesiology stating in your cover letter that it is for the "Anesthesia depth assessment" collection. Alternatively, you can email your pre-submission queries to the Editor of BMC Anesthesiology at guangde.tu@biomedcentral.com.
Our Guest Editors:
Sean Coeckelenbergh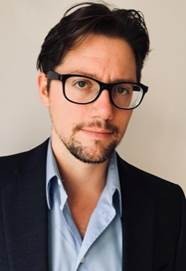 Sean Coeckelenbergh is a dynamic young anesthesiologist associated with the Université Libre de Bruxelles. He is highly active in perioperative research and has a particular interest for guiding goal-directed strategies with monitors, including those of anesthetic depth and nociception. He is currently interested in evaluating the autonomic response to surgery and using the spectrogram to guide anesthetic titrations.
Ashraf Dahaba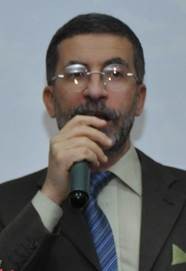 Professor Ashraf Dahaba has 55 publications as first author in top impact factor Journals with a total impact factor of 180 Impact Factor Points (IP). He has a unique Hirsch Index as first author (H-Index) =20. Professor Dahaba has more than 240 presentations in International Congresses where he was often the Keynote speaker of the congress. Professor Dahaba is currently dedicated to developing readily available stand alone tablet-operated (with no laptop cable connections) Artificial Intelligence (AI) Autonomous/Augmented Anesthesia gadgets that could take the burden off the practicing anesthesiologists from calculating complicated infusion rates adjustments and giving anesthesiologists 2 free hands.
Articles: