Aims and scope
BMC Anesthesiology is an open access, peer-reviewed journal that considers articles on all aspects of anesthesiology, critical care, perioperative care and pain management, including clinical and experimental research into anesthetic mechanisms, administration and efficacy, technology and monitoring, and associated economic issues. 
Editor
Section Editor
Dmitri Bezinover, Penn State University's College of Medicine in Hershey
Marcelo Gama de Abreu, Universitätsklinikum Dresden
Patrice Forget, UCL
Jun Lin, Stony Brook Medicine
Laura Pasin, San Raffaele Scientific Institute, Milan
Fuat Saner, Essen University Medical Center
Todd Sarge, Beth Israel Deaconness Medical Center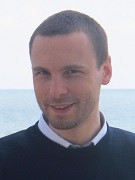 Prof. Patrice Forget is anesthesiologist teaching and taking patients in charge in the operating room and the chronic pain management unit at the Universitair Ziekenhuis Brussel (UZ Brussel). He is involved in clinical research, studying pain and the impact of surgery and anesthetic drugs (non-steroidal anti-inflammatory drugs) on cancer outcomes at the Vrije Universiteit Brussel (VUB). He joined BMC Anesthesiology in 2014 as Associate Editor, and in 2015 as Section Editor.
BMC Series blog

Follow